Christianna Carmine
Director • Producer • Writer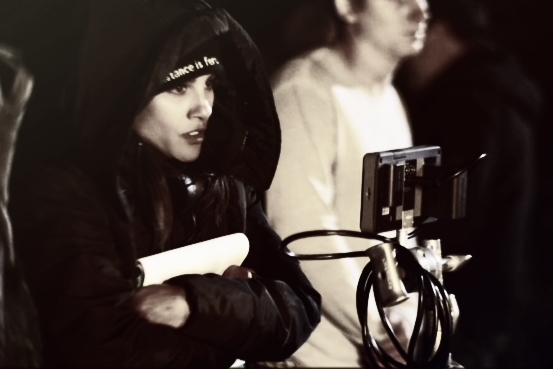 Born and raised in New York, Christianna Carmine had spent much of her early life as a stage actor, and harbored a strong interest in the human condition. As she began to amass a body of stage credits, her fascination with human nature continued to grow, influencing her work as a performer, and leading her to study psychology at the graduate level.
After completing her Masters' Degree in Psychology with a focus on criminal sociopathy, Christianna continued to pursue a career in film. While working with professionals on network television shows and feature films as an actor, Christianna's attention became drawn towards the art of filmmaking. In 2011, she wrote and directed her first short, To Live and Try in LA, shot on 16mm.
Christianna later wrote, directed and produced her second short film, Darryl, which screened at several film festivals and has won awards for Best Female Director and Best International Drama.
Christianna's fourth directing venture, Solstice Ranch, featuring film and television veteran Essence Atkins, premiered at LA Shorts Fest 2018 and won her a Best Director Award at the Oregon Shorts Film Festival in 2019. In the last two years, she has directed several other projects and is in pre-production on her 8th film, Enough Room, a short about tolerance.
When not working behind the camera, Christianna is passionate about human rights and environmental issues. She is on the Board of Directors of the Alliance of Women Directors and also serves as the organizations' Membership Chair. She enjoys creating socially relevant content, traveling the world and making people laugh.